Experience Reliable ETO Sterilization Solutions by Our Experts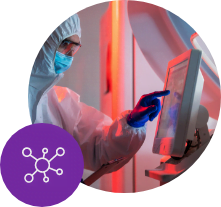 With experts that hold the experience of more than 10 years in the field, VIPMEDIQ are able to help suit your needs in the following suits:
VIPMEDIQ emphasizes on VALUE – with VIP attention and QUALITY Service.
Aspires to be the preferred choice for EtO sterilization and related medical field service provider in Asia.
Our operation is strategically located in the State of Johore, Malaysia, easily accessible using road, port and airport.
Easily accessible to North South Highway that link to a vast network of roads throughout West Malaysia.
Comprehensive Solutions for Your Business
One-Stop Centre for Sterilization